F%$$^%#& trains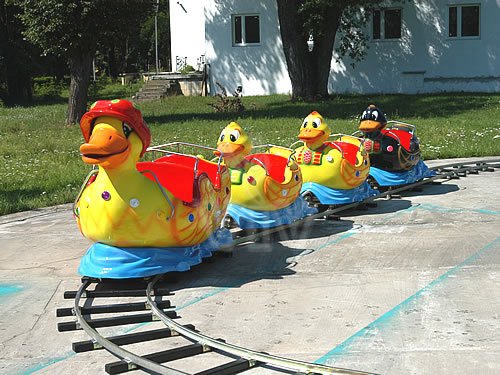 I am about to get a new car, but the 'old' one (that I have to hand back to work in a couple of weeks) is due for a service, so I put it in this morning.
I then happily trundled (not sure how one trundles without a trolley of some sort, or even if that makes sense - I just think that a trolley sounds like an appropriate and necessary accessory for trundling, but I digress),
ok
walked, to the train station.
Now it is only in the last few years that I have driven to work, prior to that I always caught the train, so I am quite familiar with the steps required - buy a ticket, check the indicator, sit on the platform, sit on the train, and remember to get off at the right place. All pretty straight forward, I hear you thinking (I have VERY good hearing). Correct, until the little man who changes the
tv
screens to tell you which train is coming obviously got a little too, er, ENTHUSED, and changed the screen early so that the train that turned up was shown on the screen as going to the north shore from
Strathfield
, whereas it was actually going to RICHMOND.
Now I fairly quickly realised that I didn't want to be on this train. When I say fairly quickly, I mean fairly quickly AFTER the doors had closed and it was going off on a different track to my preference...
So I got to stand on Granville station for a while in the freezing bloody cold, catch a train back to lovely
Strathfield
, and then catch a (correctly labelled) train to work.
Damn
#@$%@#%&#$
* trains.... At least no covers blew off and nobody was electrocuted, so
I guess I shouldn't complain...